Research and rights clearance film, photos and music workshop
with Elizabeth Klinck
For the first time in our country, Elizabeth Klinck is coming to the city of Reus in order to give a workshop about research and archival material right clearances.
Elizabeth Klinck has worked as producer, researcher and clearance specialist on numerous North American and European documentary films and transmedia projects that have garnered Emmy, FOCAL, Peabody and Oscar awards. A graduate of Queen's University, she has taught at Ryerson University in Toronto and led research and rights clearance workshops at universities, colleges, and international conferences including IDFA, EDN, Archidoc, Realscreen, Sheffield DocFest, Europe's Documentary Campus, The World Congress of Science & Factual Producers, and Banff Media Summit.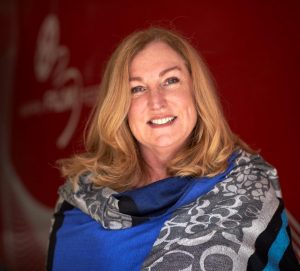 Nominated for an Emmy in the Craft of Research and three times for Best Researcher at the FOCAL Awards in the UK, Elizabeth has won the Barbara Sears Award for Best Visual Research in 2017, 2015, and 2014 at the Canadian Screen Awards. In 2015 she won the first Visual Research Award at the Gemeaux Awards in Quebec, and a Gemini in 2010. In 2008, she was awarded a Yorkton Golden Sheaf Research award, and was the first Canadian to be awarded the FOCAL International Lifetime Achievement Award.
Elizabeth has served on the board of WIFT Toronto, Historymakers, Impact Media Summit, and the History Steering Committee at Sunnyside of the Doc. She was the founding chairperson for the first decade of the Visual Researchers' Society of Canada. She is on Executive Committee for FOCAL International in the UK and is a member of DOC Toronto.
She has also worked on projects for HBO, PBS, CBC, CTV and BBC, among many others.
For more information, you can visit Elizabeth's profiles on: @eklinck, IMdB and LinkedIn.
GOAL
The main goal of this workshop is to learn and delve into the world of image research and archival image and music right clearances. Also, we'll get familiar with concepts such as "fair use" and orphan works", which will allow us to discover different ways to reduce costs and limit risks when it comes to include images, pictures and music in our projects.
TARGET
The workshop combines theory and practice and is especially directed towards documentarists, archivists, archival researchers, directors and producers and anyone who deals with archival material.
CONTENT
In this workshop, we'll work on these areas:
What is Copyright
Different laws of copyright by country
The current rights Marketplace
New frontiers – description of new media
Trends
Implications and recommendations
In addition this workshop will explore three diferent areas of research:
Content / Editorial Research

Where to go to conduct the research
How to approach people and organizations
How to find and record information
Identifying the rights owners
Research
Visual Research

How to find the best sources of visual material – photographs, archival film, graphics and maps
Negotiating terms and rates
Inexpensive alternatives to expensive archival footage
Identifying public domain material
Budget management
Music licenses

Music Clearance 101 – definitions, costs, rights required
Creative tips on how to clear music with a budget in mind
THIS WORKSHOP'S LANGUAGE IS ENGLISH
Practical information:
Schedule: Saturday 11th of November 2017, from 9.30 am to 2 pm and from 3.30 pm to 6 pm
Location: Centre de la Imatge Mas Iglesias de Reus (CIMIR) (C/ Jaume Vidal i Alcover 6, Reus)
Price: 80€ (lunch included)
Previous registration needed!
Number of seats is limited.
If you are interested in participating please contact info@memorimage.reus.cat
IMPORTANT. Do you want to talk about your project?
If you are interested in this workshop and are currently working on a research project with archival material and / or music, this is a good chance to present it on the workshop so that Elizabeth can guide you and solve any matter concerning your project.